Water Damage Restoration Services - Service Pro Restoration
Service Pro Restoration has more than twenty years of experience in water extraction. We've provided water extraction and drying support to tens of thousands of homeowners. When it comes to water damage and recovery, we realize that doing a comprehensive job is vital to restoring your home and its contents to its former condition.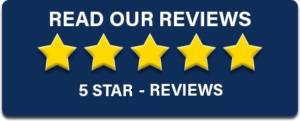 The Water Damage Restoration Process
We use only the best methods for completing water damage restorations.
The water damage restoration process starts with removing all of the water out of the home first. The carpet padding then needs to be removed and disposed of. Luckily, we maintain samples of the padding to be sure you get a similar quality for replacement.
The next step is correctly drying the whole house and all of its contents. This step also includes getting rid of the moisture and restoring the balance in the home. There is specialized equipment used to make sure that both the moisture and water are entirely removed even in the hard to reach areas.
Our experts then treat your entire house with a hospital-grade anti-microbial agent that stops the growth of bacteria, mold, and mildew.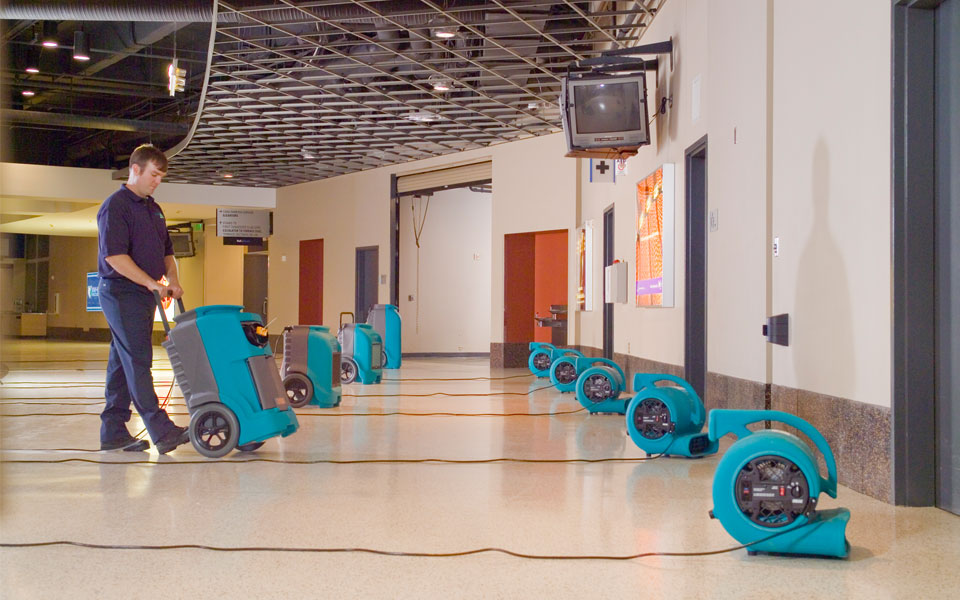 Taking Care to Prevent Further Damage
Furniture is moved and reset on styrofoam blocks to prevent further damage. Affected clothes and furniture can typically be restored to a pre-loss condition using industry-leading technologies like the Esporta Wash System and Fireline Ultrasonic System.
Throughout the home flood restoration process, our technicians monitor moisture levels to verify that the drying of your home is timely and successful. Once moisture levels have been reduced to normal, the drying equipment is removed — and you can get back to normal.

Service pro Restoration uses state-of-the-art drying equipment and industry-approved methods to extract the maximum amount of water in the least amount of time from your home — including places where moisture hide.
Moisture Cannot Escape Our Water Damage Restoration Company
Although other companies may leave possessions without making certain that all water has been removed, we do. No moisture can escape our procedures, meaning that additional risks of damage, damp and mold are removed.
Our teams use the latest equipment to make certain that each and every piece of moisture is removed from properties before going on to do restoration work.
Stopping Water Damage Dead in Its Tracks
From mold beneath your carpets to mildew in the cabinets, to warping wood floors, water damage is a nightmare for homeowners. Our expert team of water-extracting professionals can prevent water damage in its tracks.
If you are experiencing a leak from a water heater, backed-up drain or other pipes, it is crucial to seek help from one of our professional, IICRC-certified water damage restoration representatives as quickly as possible. Remember, even if the water has stopped flowing, the more you let it sit , the more damage the water will do.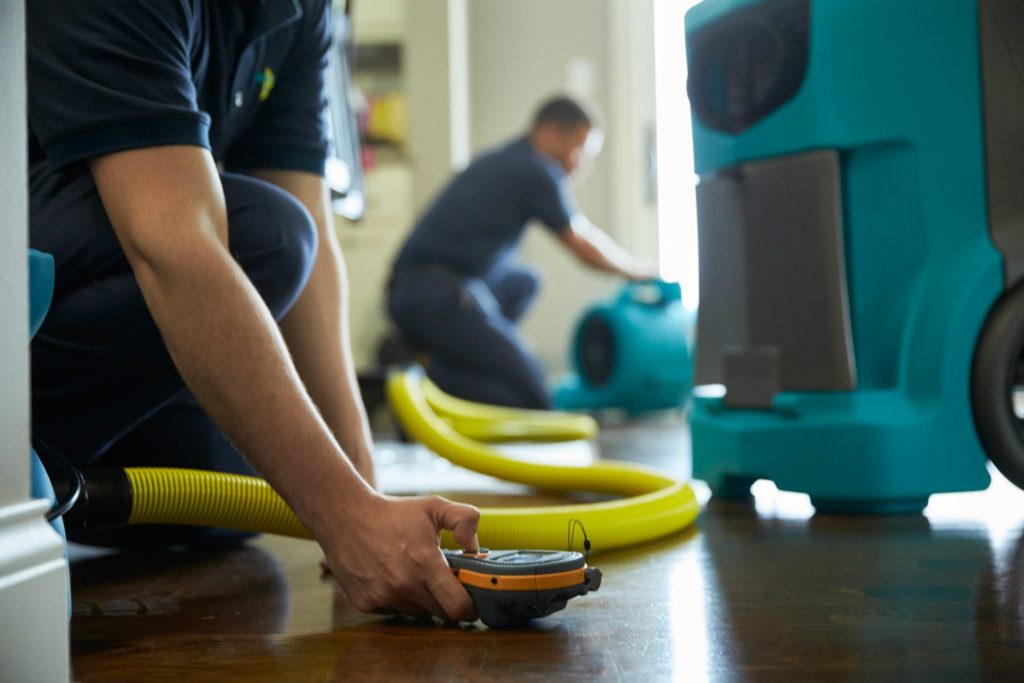 Halting water damage in its tracks
Contact us on the above number any time to order our services, or ask for a free estimate. It's easy to employ the Service Pro Restoration of Lancaster .
Contact Us Twenty-Four/Seven - (803) 784-2211
Twenty-Four Hour Emergency Water Damage Removal - Professional Water Removal Services
Since we supply 24-hour services, dealing with water damage is made simple. We respond immediately you contact us to help ensure as much of your house as you can is restored quickly. Providing 24-hour services also ensures your property is not damaged any more than necessary.
Have a Flooded House? We can be there in under 2 hours!
We have teams throughout the area that may be tackling flooding on your premises within 2 hours. Speed is vital in preventing flood and water damage. Our techs are on call around the clock and will be at your place in 2 hours.
Our Experienced Techs Can Tackle Any Problem
With years of experience in their side, our experienced technicians can handle any kind of problem that comes their way. This is very helpful since all restoration jobs are different, and they need to adapt quickly to changing situations.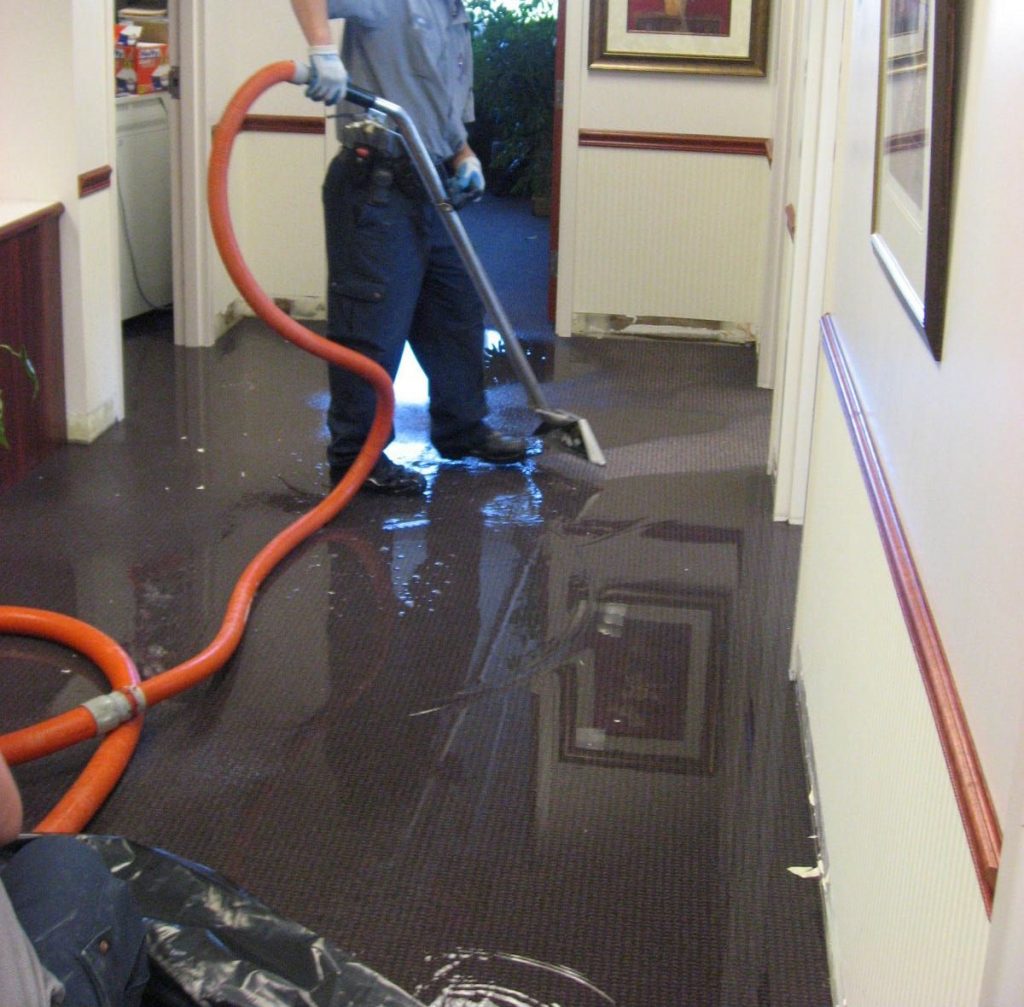 Contact Us Twenty-Four/Seven - (803) 784-2211
Call us on (803) 784-2211, and we will resolve all issues you have had with water damage, fire damage, or mold removal. We're the local experts that could salvage and restore flood-damaged properties.